Illuminate the Night & Get turned on
October 4-6, 2019
let us guide you to a calm you've not known. Purely. Simply. Healthy.
Folly Waterfront Beach House
As powerhouse Stacie Barber and I met several years ago, we knew we'd have hours and hours in our future together - laughing, crying, having fun letting our hair down, and sharing deep below the surface. We were right.
I've opened her awareness about her doshic tendencies and she's opened my body - and my world - by sharing her graceful guidance on the Pilates reformer. I'd be remiss if I didn't include our mutual interest in each other's specialties and how we dovetail so seamlessly.
We see ourselves as women who love to dive deep and encourage others to do the same, to get to know ourselves from different lenses, and commit to cleansing our perspectives ongoing so we can live a life of purposeful freedom.
And now we've created the perfect little getaway for you to indulge in the simplest of ways, to enter a place of presence by connecting to your senses. We move, we learn, we share, we receive, and as hard as it may be to envision it - we rest!
We have to options for you that we are so excited to share!!
Drop In Friday night or the immersive weekend?
You have two options to enjoy beachfront on Folly Beach with me and Stacie for a sensory experience full of authentic connection + conversation with other amazing humans interested in visiting the heart of things. On Friday evening, we will set the stage for the weekend experience by gaining deeper awareness of our senses and ourselves, including ceremonious experiences, an experiential workshop built to release stress and get super present, meditation and progressive relaxation. Throughout the weekend, we will go further below the surface with the concepts from Friday evening and connect with our innate wisdom (that inner guru) by getting out of the head to connect to our body. The immersion weekend includes multiple healing workshops including Ayurvedic knowledge to help you see yourself fully and compassionately, mindful movement, thought-provoking meditations, delicious meals, and so much more.
YOu REceive:
two nights of accommodations at an airy beachfront home

daily coffee/tea, snacks

daily guided meditations

two movement sessions, includes yoga and gyrotonics

four nourishing meals from Saturday morning through Sunday brunch

above includes two family-style chef-prepared meals

Friday night workshop: intention-setting, grounding in our bodies to feel sensations and get present, journal ahas, healing breathwork, progressive muscle relaxation, linger with the group at the beach house (see ** below)

Saturday: three sensory workshops to drop you into the moment and away from stress, mindful tasting lunch, self care that cleans from the inside out and outside in, vibrational healing by the fire, three meals included

Sunday: sense of smell presence practice, attention to importance of cycles, recall intentions, create a clear path for action steps

an entire beach in your backyard to play, chill, gather, walk, have solo time, gaze into the sunrises and sunsets

an ocean to explore the grounding and clearing effects of salt water

a weekend of diving in that influences you lifelong

**dinner not included on Friday. We will be on Center Street enjoying a low-key meal if you'd like to join us and go to the beach house together!
YOU gain:
time for yourself - to play, rest, + restore

remember what is meaningful and important in your life

clarity around how you can tap into this clear-minded, calm-bodied space on your own

friendships that will grow and support you for years to come

return home energized

memories that last a lifetime
it's our honor to host you!
Join us for a casual gathering to unplug. We will spend time in nature, offer you guidance to uncover who you really are and cozy up in the living room. We will dial down the rush and connect with what truly matters. Together we will open to the deeper layers that tend to be masked by a full plate. The only fullness during our time together will be our hearts and bellies.
How to Assure Your Spot is Saved
For options and rates, click below.
Illuminate the Night > Friday night

Get Turned On > Friday-Sunday

stay remotely

share a room

*If you don't know someone and want to share, we'll pair you up.

enjoy your own room
Front beach on Folly during the fall is one of our favorite times to enjoy the beauty of the shoreline. We have much more to explore without the rush of tourist traffic. If you haven't spent much time discovering off-season, now is your time!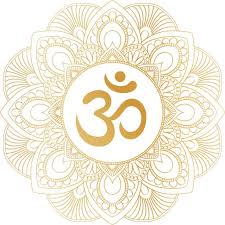 With common goal of getting out of rush mentality, we will gather to authentically connect, dive into our doshas to learn how to most easily interact in the world, all while eating clean meals, meditating together, and using our bodies in the most healthy ways.